Leverage blockchain to unlock banking efficiency and savings
You maintain control of your KYC,
core, and regulatory components,
we simplify payments.
Streamline inter-bank payments with tokenized deposits
Faster and cheaper payment rails with blockchain technology
Simplify payments, maintain your risk controls
Payments settle in real time at a materially lower cost. You maintain control of core system, KYC, and customer relationship
Give regulators comfort
Trustworthy, regulator-friendly construct that cannot be taken off chain like stablecoins
Build a merchant
acquiring business
Allow your consumer and business customers to transact in real time bypassing the card networks
Enjoy instant and lower cost P2P payments
P2P payments are 70% less than Zelle and transactions occur in real-time, with no reserve requirements
Become a member of
the USDF Consortium
The USDF Consortium is a membership-based association of FDIC-insured banks. Our mission is to build a network of banks to further the adoption and interoperability of a bank-minted tokenized deposit which will facilitate the compliant transfer of value on the blockchain, removing friction in the financial system and unlocking the financial opportunities that blockchain and digital transactions can provide to a greater network of users.
The Consortium's founding bank members include:














Simple API integrations
to fit
your business needs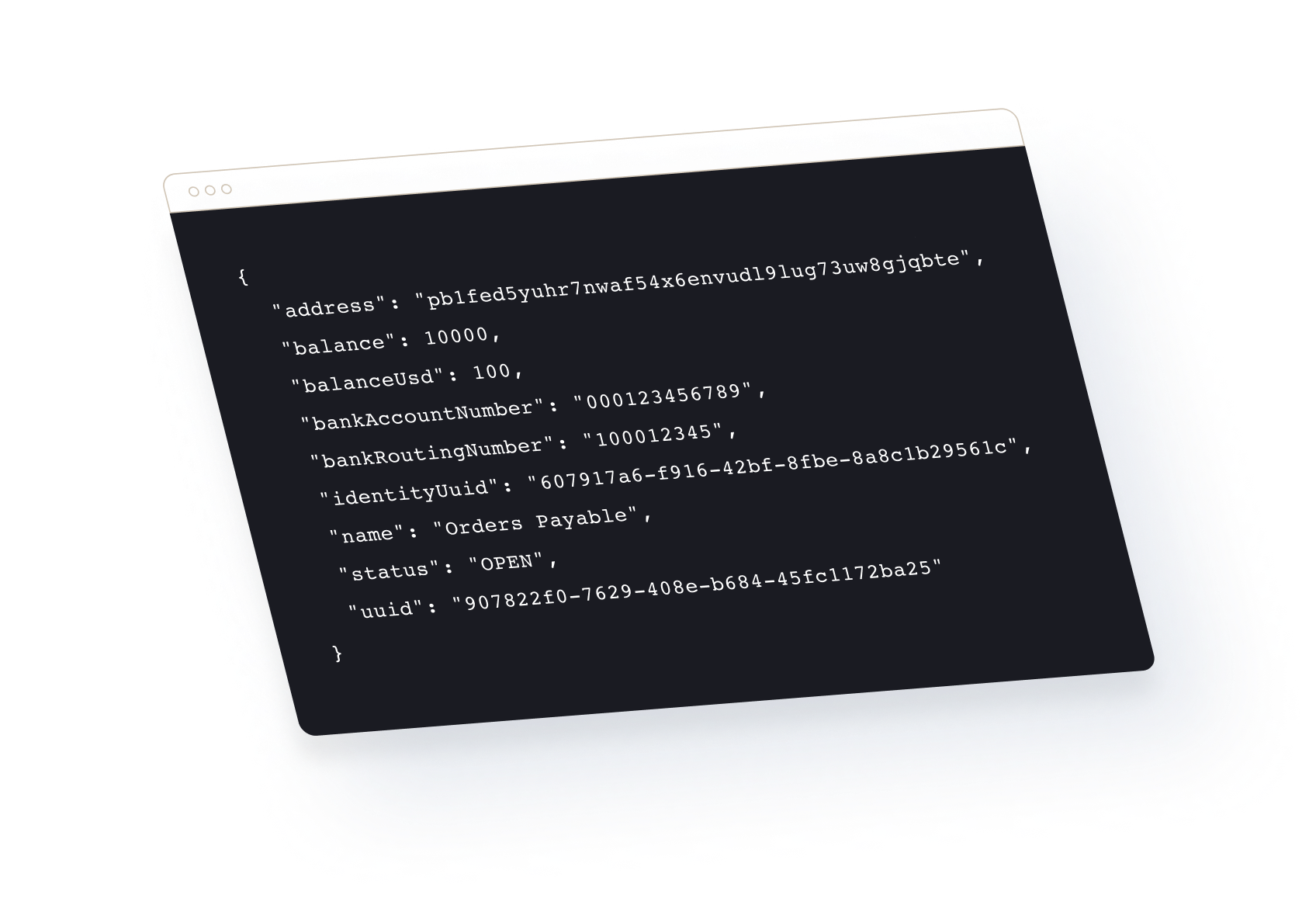 Launch better payments
in weeks, not years
Leveraging our seamless enterprise API, Figure Pay enables your company to launch our innovative payment solution on your time table. We can move as fast (or slow) as you require.
Make Figure Pay your competitive advantage